About Lowcountry Buddy Walk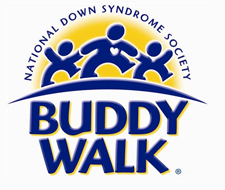 The Buddy Walk is a day long festival celebrating our children, friends, and community members with Down Syndrome. But in addition to creating a magical day, this event is our primary fundraising effort. It is thanks to the community sponsorship of the Buddy Walk that we are able to fund a year's worth of socials and monthly events that foster and build a sense of community among children and adults with Down Syndrome and their family members. But the Down Syndrome Association of the Lowcountry does much more than provide social interaction. DSAL hosts camps for youth, brings speakers to educate our parents, provides hospitals with new parent materials and reaches out to our area schools. Each year DSAL strives to engineer new ways to help our kids and families with Down Syndrome, but it's not possible without the sponsors and families that give so generously.
Thank you to Lucey Mortgage, who is our Presenting Sponsor!
tax id 20-1180545