October 4th's the Day!
Registration at https://www.firstgiving.com/buddywalkchs/buddies
The walk will be held Sunday, October 4th at Daniel Island's Etiwan Park from 12 to 4. Our 12th Annual walk will be bigger and better than ever. Last year we added an event stage featuring the Dave Landeo Band, local artists with Down syndrome, and we are excited to have them back again this year!
DSAL families tend to arrive around 10AM if they plan to set up a tent, the ground will be marked so the area to do this is clear. No cars are allowed on the grass even to unload. The actual walk around the park through neighborhood is approximately one mile and will occur at 3 PM.
We expect thousands of family, friends, neighbors, school mates, co-workers, and community members to join us to celebrate our loved ones with Down syndrome at the Buddy Walk. For Ds parents this is the most magical day of the year.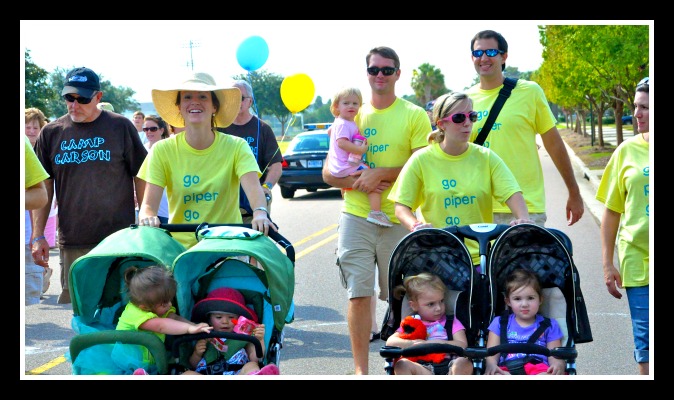 Team Piper