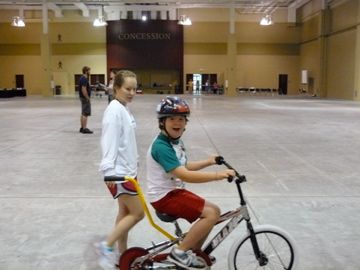 This organization survives on the time, love, and commitment on the part of its volunteers. Though many of our events over the years we have received many requests to volunteer. These are often individuals with no direct link to an individual with Down Syndrome, but each seem to have a personal experience which compelled them to get involved.
We are working hard to come up with ways for members of the community to get involved and help. Whether it is providing an extra set of supervising hands at Buddy Camp, painting faces at Buddy Walk, or running a long side a training bike at ICanBike summer camp, we would be grateful to have you! There are also many uses for skills of a professional capacity!
Volunteer Opportunities Available
Keep checking back for opportunities. Fill out a volunteer form to be contacted when opportunities to volunteer for DSAL arise!