Grants and Scholarships
There is often a piece of equipment, a camp, or a therapy that is helpful to your child but not covered by insurance. We have tried to list a few resources for help below. 
If you manage such an organization or know of one that is not listed, please contact us so we can include it here. Thank you.
---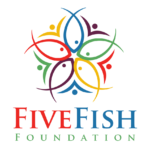 Five Fish Foundation
Five Fish Foundation is a nonprofit organization that provides financial assistance to individuals with an intellectual disability and their families for approved therapies, programs, and products that promote their Support, Care, Acceptance, Life Quality, and Education in Charleston, Berkeley, and Dorchester counties, South Carolina
Purpose: Our purpose is to assist families of individuals with special needs by providing financial assistance for therapy-related services, programs, and products that may not otherwise be covered by insurance or other funding sources.
Types of Support: Examples of eligible therapy-related services include, but are not limited to, physical therapy, speech therapy, music therapy, massage therapy, ABA therapy, summer camps, weighted blankets, and noise cancelling headphones.
Limitations: No grants are given for organizations/businesses, fundraising drives, debt reduction (expenses incurred for therapy received prior to the grant award), medication, transportation, respite, or travel expenses.
Geographic Focus: This program currently serves residents of Charleston, Dorchester, and Berkeley Counties in South Carolina.
Scholarship Amounts and Payment: Scholarships will be awarded in amounts up to $1,000.00 per individual/per year. Scholarship money will be paid directly to the approved therapy or program provider. Funds will not be distributed in cash and will not be given directly to the recipient.
Approved Therapy Providers: Five Fish Foundation forms a partnership with each therapy provider who receives funding for a scholarship recipient. Providers must meet Five Fish Foundation "Provider Guidelines" requirements and be approved by the Board of Directors as a Community Partner.
Other: Applications will be accepted and considered without regard to sex, religion, ethnic background, race, or national origin.
Contact Information: If you have any questions regarding the application process or scholarship program, contact us at Scholarships@fivefishfoundation.org
---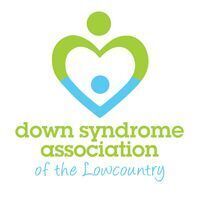 DSAL Grant Program - Biannual
The DSAL grant program is intended to provide financial assistance for products & services that directly improve the quality of life of individuals with Down syndrome. The program will consider applications to cover the cost of services including, but not limited to, recreational programs such as camp, educational programs & tutoring, all therapies not covered by insurance, and medical expenses not covered by insurance.
DSAL bi-annual Grants
Spring
When to apply: March 1-31
Applications Reviewed: April 1-30
Awards announced: no later than April 30th
Funding distributed: May 1-31
Fall
When to apply: September 1-30
Applications Reviewed: October 1-31
Awards announced: no later than October 31st
Funding distributed: November 1-30
---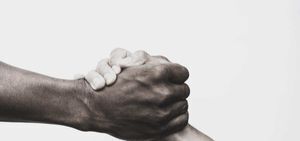 DSAL Emergency Funds Program - Ongoing
Thanks to a generous donation from the Schultz Foundation, we can now offer financial assistance to families in immediate need.  Emergency funds can be requested when circumstances arise that put the person with Down syndrome in an unfavorable situation.  The conditions will likely be sudden and outside the person or family's control.  The funds can either not wait until the Regular Bi-annual grant period opens or wouldn't fall under the qualifying parameters for that program.  To see if your situation is a fit for the Emergency Fund Program and submit a request, fill out this form.
A Grant Committee member will reach out to you within 2 business days.  For additional information about any of our financial assistance programs, email: dsalgrants@gmail.com
---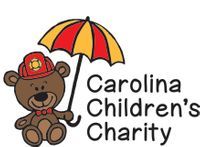 Carolina Children's Charity
Since the Carolina Children's Charity was founded in 1987, it has provided assistance to thousands of Lowcountry children with birth defects or other disabling diseases in services totaling more than $4.1 million. These range from asthma to cerebral palsy, from juvenile diabetes to cancer, and many more in between. All grant recipients must be age 18 and under and reside in Berkeley, Charleston, Colleton or Dorchester county. In the past, Carolina Children's Charity has provided assistance to cover the costs of special equipment, medications, medically necessary evaluation and testing, and much more to Lowcountry families.
---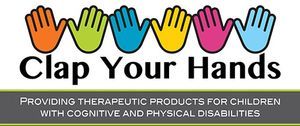 Clap Your Hands
Clap Your Hands makes a variety of things to help children including weighted blankets, vests, lap and neck pads, maze pads, dressing vests, sensory pads, G-tube buttons, therapy hand and practice socks, fingerless gloves, ponchos, bibs for older children. Many of these products can be provided without charge to families if the child meet certain qualifications.
The weighted products provide a calming effect on the children. The weight release stress from the child, in the same way as giving a tight hug or swaddling a baby. The weighted items have aided children with Autism, ADHD, Aspergers, Sensory Processing disorders, and many more.
The Sensory pads are made with different types of textured material. We have many sizes and shapes designed especially for the child. We believe these to be extremely helpful for children who have been diagnosed with Trichotillomania and Dermatillomania. By giving the children an alternative to destructive behavior they are able to self soothe on their own.
Clap your hands also provides the Rex Porter Summer Camp Scholarship to qualifying families.
---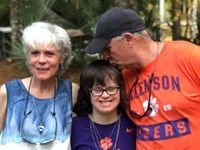 DSAL College Scholarship
Active members of the Down Syndrome Association of the Lowcountry (DSAL) who have been accepted to college may apply for a scholarship. The number and size of the scholarships will depend upon the applicants as well as the funding available each year. For more information or an application, contact DSAL.
---