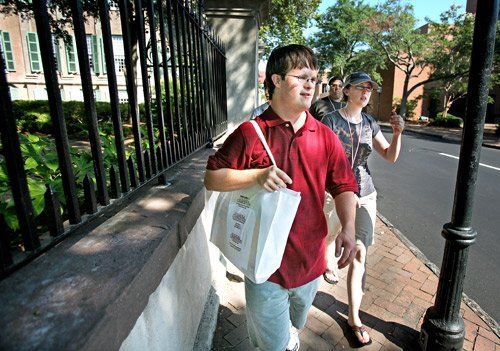 Planning for College
Carolina LIFE™ http://www.sa.sc.edu/sds/carolinalife
Providing a new, innovative post-secondary program for students with intellectual disabilities from South Carolina, CarolinaLIFE™ offers a college experience to individuals with intellectual disabilities that might otherwise not experience college life. Students enrolled will be working on social, community living, vocational, and academic goals.
Clemson LIFE™ http://www.clemson.edu/culife
This Clemson University program is designed for students with intellectual disabilities who desire a postsecondary experience on a college campus. We provide a coordinated course of study including career exploration and preparation along with self-awareness, discovery, and personal improvement through a framework of courses, job internships, and community participation.
Coastal Carolina LIFE™ http://www.coastal.edu/cec/LIFEprogram.html
Coastal Carolina University seeks to provide an inclusive four-year post-secondary education program for students with intellectual disabilities, offering a supportive and developmentally appropriate scheduling and coursework that will assist in assuring the students' smooth effective transition, guidance, and success throughout the program.
College of Charleston http://blogs.cofc.edu/life/
The R.E.A.C.H. (Realizing Educational and Career Hopes) program at the College of Charleston is a four-year inclusive program for students with mild to moderate intellectual disabilities. The purpose of the program is to provide the opportunity for all students to realize their intellectual and personal potential, and to become responsible, productive members of society. REACH students will participate in the academic, residential, social, and cultural experiences offered by the College, with appropriate support for success. The program will commence in the beginning of Fall Semester 2010.
College Transition Connection (CTC) http://collegetransitionconnection.org/
Working with select colleges and universities in South Carolina to design, create, and fund transition and post-secondary opportunities for young adults with intellectual disabilities.