News and What's Happening

The Down Syndrome Association of the Lowcountry will be leveraging the talented staff at the James Island County Park Climbing Wall for daily climbing clinics August 11-14th. Ascending the climbing wall can be challenging but each day participants will get at two climbs or more if they have the energy. An age of 8 is suggested but there may be exceptions.
The Climbing Wall at James Island County Park is the Lowcountry's tallest outdoor climbing facility. The 50-foot wall features more than 4,500 square feet of climbing space including 14 top ropes and 2 lead climbing walls. The Climbing Wall offers challenges for every climber, regardless of experience. Qualified staff is available to assist with the technical safety procedures for all ages and abilities.
All climbers must complete a CCPRC Hold Harmless form signed by a parent or legal guardian. Returning climbers must have the form on file before climbing.
Here is a link to the form http://www.ccprc.com/DocumentCenter/Home/View/143
What to wear: Comfortable clothing that will allow you to move freely. Avoid very short shorts, which tend to bunch up above the leg loops when you climb. People with long hair should bring an elastic band to tie it up, since it can be a safety hazard if it is long enough to fall into the belay device. You don't want bulky shoes but no open toed sandals either. It is also a good idea to bring a water bottle, though there is also a drinking fountain.
This is an amazing opportunity to learn a skill with the ongoing support of professionals. You may again have the opportunity to go to the climbing wall but to go every day for a week provides a unique opportunity to gain strength, stamina and confidence!
Also all participants will have the opportunity to take part in on going clinics through the year to continue to build on their skills! All free of charge.
For questions regarding the wall please call the climbing office at (843) 795-4386 for other questions you can email dsalowcountry@gmail.com for a registration form.
Physically Oriented Programming Thanks to Fundraising Collaboration with Ecofitness
On May 3rd, DSAL partnered with Eco Fitness to hold the 2nd annual Ride for Kids. The event was a huge success and over $15,000 was raised! This money will help pay for upcoming athletic camps and programs, including our first ever Climbing Camp August 11 to 15th at James Island CP!
A huge thank you to our sponsors: Earthfare, Sweetgrass Cycles, The Bicycle Shoppe, Mike's Bikes, The Sprout, Lowcountry Plastic Surgery Center, Hauck Realty, Try Sports, Lowcountry Beauty and Wellness, Jenn Cady Photography, Vanity Salon, Southern Bling, Andrew Peterson. Also, we want to thank our volunteers from DSAL: Michelle Annibale, Grant Baker, James Bethea, Katie Beck, George Ramsey, Eddie Gregory, Hope Banks, Frankie Antonelli and Robert Smith. Our volunteers helped with the raffle, distributed water and fruit, biked and did an awesome job (working the crowd or cheering on our riders).
Of course, this fundraiser would not be possible without the support and real passion for special people from the staff and members of Eco Fitness. A special thank you to Grace Ayers, Laura Gauntlett, Kyle Radaker, Catherine Vaughn, Lois Newberry, and Daryl Payton! Julia Slattery and I always look forward to our planning meetings with the Eco team and recognize how fortunate this partnership is for our organization and the special needs community here in the Lowocountry.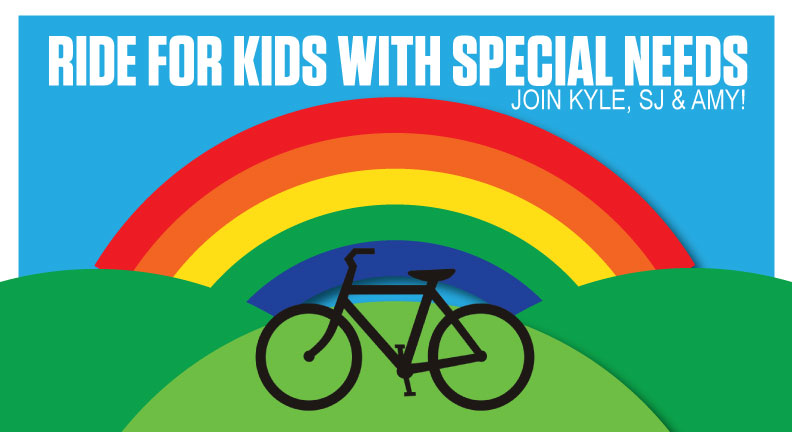 The program in only its second full year has already raised over a quarter of a million dollars for cognitive research being conducted at institutions like Johns Hopkins, Stanford and UCSD, and it is growing. Interest and participation across the country is helping RDS re-state public support for research that has the potential to develop therapies that will assist memory and learning in persons with Ds, and perhaps offset the increased likelihood of Alzheimer's disease.
For more information, see their website- http://www.researchds.org/
RDS runners has some teams for specific marathons, but people (like me) can elect to run a marathon--or half, in this case--and fundraise through crowdrise.com. I would like to invite anyone else in DSAL to do this with me for the Charleston whole or half! It's easy. See http://www.researchds.org/rds-runners/. You can make your own fundraising page and run (it would be fun to train together!) or contribute to mine: http://www.crowdrise.com/FoolsforJules/fundraiser/kathyrogers1.
Please feel free to email me at beresrogers@gmail.com with any questions, or if you'd like to run together!!
Best,
Kathy Rogers
Lotta Granholm-Bentley, Director for the Center on Aging
Dr. Bentley will be joining our DSAL meeting at 7 on Thursday January 9th:
Who am I? Lotta Granholm-Bentley, Director for the Center on Aging and MUSC Brain Bank.
The work in the lab is focused on both clinical and basic science studies regarding the aging process in individuals in Down syndrome. We recently got a grant from the Alzheimer's Association to study biomarkers in the blood that can predict if someone will get Alzheimer or not.
This study is done in collaboration with Harvard, Johns Hopkins, and Banner Health in Arizona.
Four years ago, we started a human brain bank at MUSC to help individuals with different neurological conditions in South Carolina. I am the chair for a national organization of research centers working together in this effort specifically for Down syndrome.
I would like to meet with the group to discuss our Brain Donation program, as well as preventive studies going on that your family member may benefit from. I would also like to help disseminate information from my national connections regarding what can be done now, and in our community to prevent dementia in people with Down syndrome.
Finally, I am also interested in prevention therapies in mothers of children with Down syndrome, since there is an increased risk of Alzheimer especially after a certain age.
All these studies are ongoing and we can work together in this effort.
I am very excited to work with your group on different aspects. I do not need blood or other tissues at this point, simply would like to urge people to sign up for the brain donation program.
http://academicdepartments.musc.edu/catalyst/archives/2013/11-29Alzheimers.htm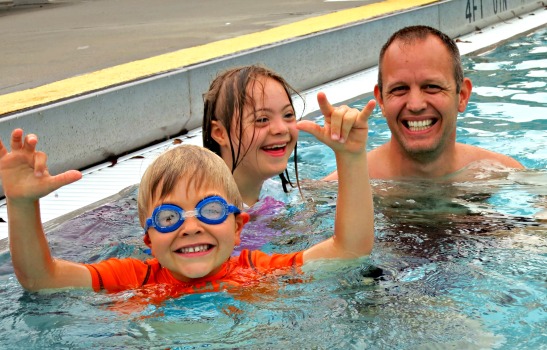 DSAL Summer Water Fun!