DSAL's Spotlight Member
The Down Syndrome Association of the Lowcountry would like to share the accomplishments and fun personalities of our members with you. Each month we will showcase one of our members and tell you a bit about them. If you would like to be a spotlight member or have your child showcased, please click the button below to submit your information to us!
---
DSAL's Current Spotlight Member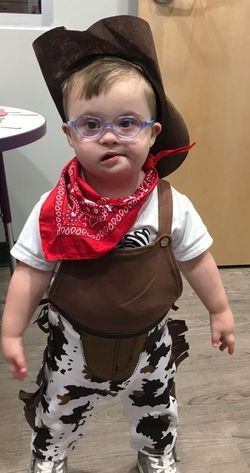 Jakob Jones
Age 3
Parents: Tom and Tabby
Jakob loves music and lights. He's started K-3. He's learning to feed himself. He's a fun loving little boy.
---
Previous Spotlight Members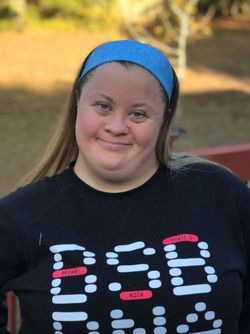 Trista Sue Kutcher 
Age: 30 
Parent and siblings: my mom Rebecca and my younger sisters are Suzanna (28) and Sammie (20)
I love to dance and I love to work out and I love to sew. I want to be a business woman and I started my business Trista's Sunshine Company. I sell things on my Instagram page @tristasunshinecompany every night at 7:00 and I want to have my own store one day and I want to start selling some of my things in other people's stores soon. I make dog bow ties, dog bandanas, headbands , tote bags, coasters, ornaments, fabric baskets and lots of Things. I have another Instagram that has 46,000 followers it is called @tristathebarista and I like to make people smile on it and show them my life and teach them about Down syndrome too! I love making dance videos so much! I am a barista at Bitty and Beaus and I am the community relations director.
---