DSAL's Spotlight Member
The Down Syndrome Association of the Lowcountry would like to share the accomplishments and fun personalities of our members with you. Each month we will showcase one of our members and tell you a bit about them. If you would like to be a spotlight member or have your child showcased, please click the button below to submit your information to us!
---
DSAL's Current Spotlight Member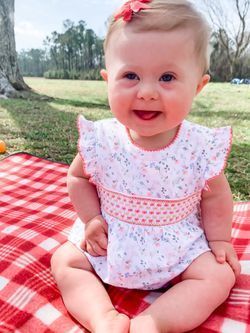 Emoree Elizabeth Clontz
Age: 10 months
Parents and siblings: Kristin and Brandon Clontz parents, Covi Clontz brother and Kaylee Kizer sister
Emmy is such a joy! She lights up every room with her smile and has a personality full of sass! She loves so big, and we can't wait to see the mountains she will move.
---
Previous Spotlight Members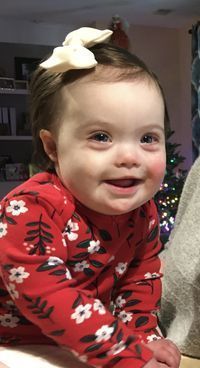 Charlotte Ruth Jenkins
Age: 13 months
Parents' Names: John and Kim Jenkins
Charlotte is sweet and full of joy. She absolutely adores her big brother, Carter (3 1/2), and loves playing with her new puppy Lucy. She likes playing with blocks, says 'mama' and 'dada' and and likes to high five!
---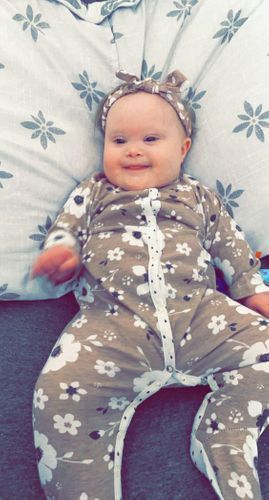 Alaina Jo Dupont
Age: 7 months
Parent's: Erin & Robert Dupont
Alaina Jo is a joy to be around. Her smile is contagious, and her attitude is spunky. She definitely already has some sass and loves being the center of attention. Her favorite show is Cocomelon, and she loves children's songs and nursery rhymes. We are getting ready to try some solids, but right now she is doing just great with breastfeeding. She coos more and more every day and is starting to laugh some. We are so blessed to be AJ's parents and can't get enough of that sweet face.
---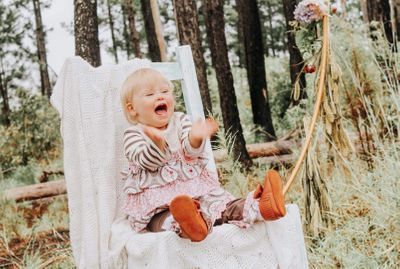 Cameron-Jean Myers
Age 2
Member's Parent's and sibling's Names: Marie and Tommie Myers, Big sisters Addison and Veronica Myers
CJ loves music! Turn on some tunes, and she's ready to dance. She loves playing with her friends at school and doing art projects. Her smile will melt your heart!
---